Overview
Good Health Insurance TPA Ltd. (GHITL) is one of the earliest TPAs in India and was incorporated in 2003. The organization is run by thorough professionals from Insurance, medical and Finance fields. We have built expertise and capability in providing services in every field of Health Insurance like Retail, Group/Corporate, Ayushman Bharat and other Government / Mass policies, Travel insurance policies, Pre-policy check-ups, Wellness Programs, etc.
Innovative and ever-evolving technology is the backbone of GHITL, keeping us ahead of the competition in Claims control, Active Case Management, Fraud and Abuse management, Adherence to TATs, Customer Satisfaction, Transparency etc. GHITL also won the award in 2017 as "India's Most Trusted & Valuable TPA Company, 2017" and in 2016 as the "India's Most Promising TPA of the year, 2016". We are ISO 9001 Certified TPA
We have close to 6000 hospitals on our network all India. We have serviced more than 50 lakh lives last year and settled more than 1.50 lakh claims.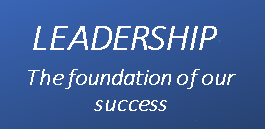 The people who have been a source of continuous power and strength to 'Good Health Insurance TPA Limited' are our foundation pillars. Their management skills and never-ending endeavor to take GHPL a step ahead of not only its counterparts but also exceed its own performance have enabled GHPL to be at the very top of the list of the TPA Industries and stay there firmly.
Mr. Srikanth Charan Mudigonda
The blend of MBA, 34 years of experience, inclusive of last 31 years in Operations, Underwriting & Claims, Business Development and Key Account Management in the General Insurance sector. Worked as Chief Executive Officer, IFFCO-Tokio Insurance Services Ltd. at Gurgaon. Worked as National Head Agency Channel, Managing an agency force of 25000 agents and Rs. 1500 Cr Premium. Domain expertise in the General Insurance sector with in-depth knowledge of the end-to-end execution of Operations, Sales & Business Development initiatives, Project designing and delivery, Processing, Underwriting and Claims of Various product portfolios, Strategy and Planning.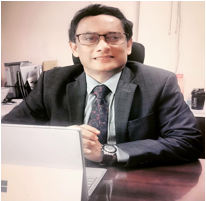 Mrs. Saigeeta Dikshit
Saigeeta Dikshit is working as the Chief Administrator and Director, with an experience of 22 plus years in General and Health Insurance having a vast exposure and experience in managing multi-functions teams Service Operations and Service Delivery. With a qualification of BA Economics (Hons) and MBA in Finance and Information Technology, also an Associate Insurance Institute of India, she has a deep passion for Business Process analysis and process improvement. Passion for knowledge and determination to turn information into action has improved productivity of the team under her leadership. Adept in people management and a strong believer that teamwork is an outcome of strategy, success and process.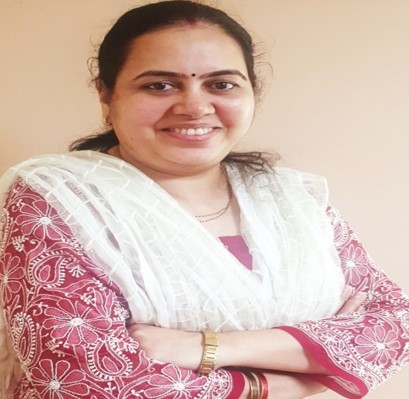 Chief Administrator and Director    
Dr. B. Ravi Kishore
Dr. B. Ravi Kishore is the Chief Medical Officer of Good Health Insurance TPA Limited. He is a certified diabetologist with around 26 years of experience. After completing his MBBS from the University of Mysore, he registered with the Karnataka Medical Council and completed certificate course in diabetology from University of New Castle, Australia. He worked as administrative medical officer in Coorg, Karnataka for five years and practiced family health care and diabetology thereafter in Bangalore. He is a licentiate (iii) and MBA in insurance.
He has vast experience in all the domains of health insurance and TPA Services by working in the position of Assistant Medical officer in TTK Healthcare Services, Senior manager in HDFC Ergo General Insurance Company Limited, Chief Medical officer in Spurthi Meditech TPA Solutions Limited and AVP in MediAssist India Insurance TPA Limited.